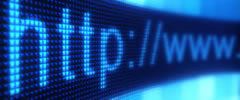 MCH Links: State Information
These links have been evaluated for the usefulness, reliability, and timeliness of the maternal and child health (MCH) information they present, and the ease with which visitors can access information and navigate in them. This list is not intended to be comprehensive; rather, it offers a sample of quality sites that are useful starting points for those interested in MCH topics.
13 links found.
---
---
Every Child Matters Education Fund
Data on children's issues in all 50 states, listing of federal and state elected and appointed officials, information on assistance programs in each state.
---
---
HRSA In Your State
Overview of Health Resources and Services Administration (HRSA) current programs and grants, and demographic and infant birth/death data at the state and county level. State maps show counties that have received funding.
---
---
---
---
---
---
State Snapshots
Summary measures of quality of care and states' performances relative to all states and the region by: (a) overall health care quality; (b) types of care (preventive, acute, and chronic); (c) settings of care (hospitals, ambulatory care, nursing home, and home health); (d) five clinical conditions (cancer, diabetes, heart disease, maternal and child health, and respiratory diseases); and (5) special focus areas on diabetes, asthma, Healthy People 2020, clinical preventive services, disparities, payer, and variation over time. This resource is developed by the U.S. Agency for Healthcare Research and Quality.
---
State Women's Health Profiles
Profiles of each U. S. state and jurisdiction's women's health related priority needs, state performance and outcome measures, and additional women's health related data supplied by states in the 2010 Title V 5-year needs assessment. The profiles are provided by the U.S. Maternal and Child Health Bureau.
---
Statehealthfacts.org
State-level data on demographics, health, and health policy, including health coverage, access, financing, and state legislation. Includes 50 state comparison data on demographics and the economy, health status, health coverage and uninsured, Medicaid and SCHIP, Medicare, health costs and budgets, managed care and health insurance, providers and service use, minority health, women's health, and HIV/AIDS. Also provides individual state profiles for states and territories. The site is provided by the Henry J. Kaiser Family Foundation.
---
---
To find further resources, you can search the MCH Organizations Database, which contains information on more than 2,000 organizations that focus on MCH-related topics. Many of the organizations have Web sites that you can link to directly.